Power Necklace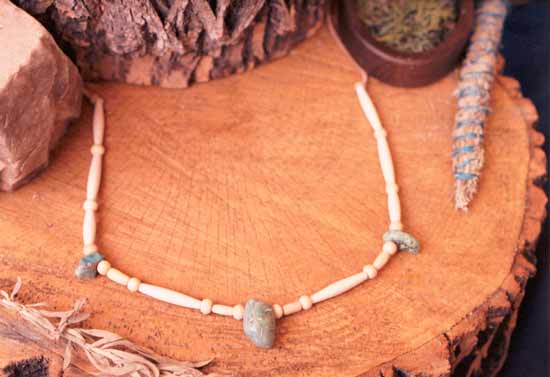 $288.00
cmw414
TURTLE ISLAND NECKLACE by The Coyote
Materials:
Leather String: THICK
Round Bone Beads
2 medium Turquoise Stones
1 Large Turquoise Center Stone
Large American turquoise stones hold this stone to the earth, also known as "Turtle Island."
I think a Kung Fu Master received this one as a gift from me.
Some of these stones, like the centerpiece of the necklace pictured, were carried in my pocket for months at a time. Walking through Utah with these stones in my hand made the world seem magical and pristine.
Like a visitor from another planet, it's important to see the world, the same world, with fresh eyes and a fresh heart. Make today the first day you've ever been wherever you are.