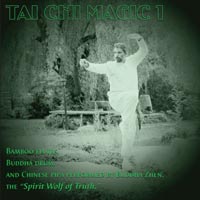 CD Cover of Tai Chi Magic 1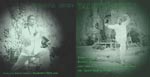 Cover pages 1 and 2
folded open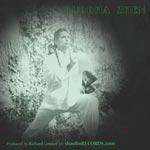 Page 2 of Outside CD Cover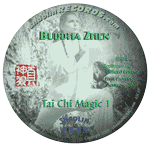 CD Imprint Artwork
11 Songs written and performed by a Buddha.
Zen songs, Zen themes, by a Zen Master.
Buddha Zhen Shen-Lang, "Spirit Wolf of Truth," performs bamboo flutes, pipa, Chinese Kung Fu drumming and some meditation songs.
The title song, "Tai Chi Magic," was written for his students to perform the Yang Style Tai Chi Short Form of Shaolin Chi Mantis. The timing of the song is to keep the students' breathing synchronized and their movements in harmony with the song ending on the last breath of the Tai Chi Form.
This music has been used by the Shaolin Chi Mantis Performance Teams, and Tai Chi Youth Demo Teams, since 1994.
Produced and Mastered by Richard Connor for Shaolin Records
Individual Songs can be
DOWNLOADED / PURCHASED at:
www.taichiMAGIC.com

Shaolin Records List Price $14.88 - SFR131dm00 (album download)
shaolinCOM
Daily Discount Price
$8.88