Buddha Zhen Meditates to the Wall
"Utah was Buddha Zhen's cave. Full time Kung Fu for a decade. By teaching day and night, dragging his kids to all his classes, and rehabilitating many teenagers, Buddha Zhen wrote his Tai Chi books, Kung Fu manuals, practiced his Chinese weapons daily and became known from Governor to Mayor as, "that Kung Fu Monk.""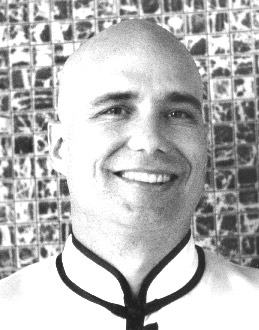 Yep, that was me. A decade of complete devotion to Buddhism, Tai Chi, and Shaolin Kung Fu. Most all Kung Fu Masters support themselves with a regular day job. Dr. Kam Yuen was a chiropractor, Grandmaster Wong Jack Man is an engineer, Shifu Stamps was computer programmer, Shifu G.D. French a draftsman, and me, Buddha Zhen, I supported myself by being a Mr. Mom. Unlike my contemporaries and masters, I could still practice and pursue my Buddhism and Kung Fu while doing my day job. In fact, my kids and wife became my guinea pigs as I applied my teachings and dragged them around to all my classes and lectures.
This full-time dedication to Zen Buddhism and Shaolin Kung Fu enabled me to accomplish thousands of tasks and attain enlightenments that would require most people 200 years to achieve in their limited part-time dedication to Zen and Kung Fu. I am blessed.