Kung Fu Bootcamp
Our Kung Fu Cowboy has been there from the start in 2008, when the first 12 Step 12 Week Kung Fu Bootcamp was launched at CV Park.
Buddha Zhen founded the Buddha Kung Fu schools in January, 2008, with a 2nd draft of the Buddha Kung Fu Student Manual written by Buddha Zhen.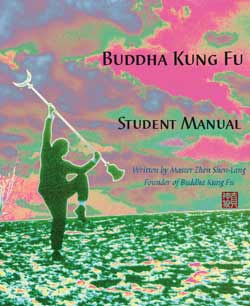 This book became the new 'initiate' book for all three of the Shaolin Communications martial arts schools:
Shaolin Chi Mantis Traditional Buddhist Gongfu and Taijiquan
For the LEVEL 4 = KUNG FU COWBOY "Webstories"
visit the americanZEN.org website
and travel from webstory to webstory using the LINK at the bottom of each page.